Our Instructors
---
At Seattle Reflexology we encourage dynamic learning in the field. For the last 30 years you've been able to count on us for quality reflexology education opportunities taught by experienced instructors and leaders in the field.
We regularly welcome highly esteemed instructors who offer our students new approaches, techniques, and maps. We think of it like pollination of our reflexology community, making it, and us individually, stronger and more vibrant.
In order to accomplish this we draw from our local community of experts, as well as from the whole of the U.S. and beyond. We invite instructors from around the world so you don't have to travel so far to learn from the best and brightest!
In past years Seattle Reflexology and our students have been graced with the presence of extraordinary instructors including these:
Bill Flocco (US)  American Academy of Reflexology
Hanne Marquardt (Germany ~ known as the "Mother of European Reflexology")  Reflexotherapy of the Feet
Dorthe Krogsgaard (Denmark)  Touchpoint
Peter Lund Frandsen (Denmark)  Touchpoint
Sally Kay (UK)  Reflexology Lymph Drainage
Dr. Jesus Manzanares Corominas (Spain)  Manzanares Method™
Lynne Booth (UK)  Vertical Reflex Therapy
Sharon Stathis (Australia)  Ayurvedic Reflexology
Sue Ricks  Gentle Touch of Reflexology™
Susanne Enzer (UK)  Maternity Reflexology
Lone Sorenson (Spain)  Facial Reflexology
Nico Pauly (Belgium)  Manual Neurotherapy-Nerve Reflexology
Griet Rondel (Belgium)  Manual Neurotherapy-Nerve Reflexology
Dr. Ray McClanahan (US)  NW Foot & Ankle
Karen Ball Academy of Ancient Reflexology
Chris Stormer-Fryer (South Africa)  Chris' website
Geraldine (Thompson) Villeneuve (US) Geraldine's info
Maryejo del Meijer (US)  Metamorphosis and Maryejo's info
Bill Runquist (US)  Osteopathic Foot Joint Mobilization
Inge Dougans (South Africa)  Inge's info
Bill Mitchell, ND (US)  Pathologies & Reflexology
Lilian Bridges Garnier Face Reading & Golden Path Work
Anne Williams (US)  Anne's info
Jade Shutes (US)  Aromatic Studies
Teri Hoskins (WA) Teri's info
Michelle Thibert (Bothell)  Michelle's info

Here are the bios of several of the wonderful instructors who have joined us over the past few years:
Lynne Booth, BA (Hons), BRCP, IIR, ART (regd) Hons, FAoR is a Member of the Association of Reflexologists, International Institute of Reflexology, British Register of Complementary Practitioners, and Member of the Complementary Therapist's Association. She has been awarded two Honorary Fellowships, from Advanced Reflexology Techniques (ART) 1998 for services to reflexology and the Association of Reflexologists (AoR) 2008 for her contribution to the science of reflexology. Lynne has taught in South Africa, Japan, USA, Australia, Canada, Jamaica and Dubai. She has presented at international conferences in the UK, Finland, Denmark, Jamaica, South Africa, Eire and USA and was the keynote speaker at Australian and Canadian reflexology conferences. Lynne wrote a best-selling book called Vertical Reflexology (2000) and Vertical Reflexology for Hands (2003). Lynne discovered Vertical Reflexology Technique (VRT) while working on mobility problems associated with older people. She has subsequently developed and extended this technique to cover all age groups and most conditions. She also developed VRT Nail-working treatments and mapped out reflexes on a grid system on the nails. Lynne has run a reflexology clinic at the St Monica Trust Bristol, a 400-person residential complex for older people, for 18 years. For the past 10 years she also worked with a professional Championship football team. She and appointed VRT tutors are engaged in running seminars in the UK and internationally, where her new advanced techniques have been taught to over 7,000 qualified reflexologists. For more info visit boothvrt.com. Lynne instructed three VRT classes for SRMC in 2016.
Jessica Crofoot, LMT, CR has a private reflexology and massage practice in Redmond, Washington.  Jessica's practice fosters an increase in body awareness, client education, and self empowerment to directly influence personal health.  She has taught as a core instructor for Seattle Reflexology since 2008, presenting Introduction to Reflexology, Structural Analysis of the Foot & Lower Leg, Fundamentals of Addressing Foot Pain and Reflexology for Fertility, Pregnancy and Birth.
Maryejo del Meijer, LMP, MA has been in the healing/transformational field since 1983 and is an expert in the reflexology modality of Metamorphosis. She was personally instructed for two years by Robert St John, the originator of Metamorphosis, and has continued to practice and teach this powerful, gentle work since 1984. Maryejo holds a Bachelors in Early Childhood Education, a Masters Degree in Spiritual Psychology, a Masters Degree in Family Counseling and is a Licensed Massage Therapist. She has a Bodywork/Coaching Practice in Santa Barbara California and has worked with thousands of clients. She is currently specializing in working with pregnant women. Having practiced Metamorphosis for over 30 years, Maryejo has extensive expertise in this field. Her featured class is Metamorphosis.
Bill Flocco, LMT, NBCR (U.S.) is a well-known national and international lecturer and has been a pioneer of Integrated Foot Hand Ear Reflexology, instructing classes for 34 years. His research study documenting the effectiveness of reflexology was the first to be published in scientific medical literature in the world with his article to Journal of American Medical Association magazine in the United States (December 1993 Obstetrics and Gynecology). In 2013 he was inducted into the International Reflexology Hall of Fame. In 2015 he published the long-awaited Complete Idiot's Guide to Reflexology. Bill adds unique dimension to his classes by incorporating the most current international reflexology updates, which he picks up in his world travels. Bill's classes are in hot demand every year! He is widely known and loved as a highly knowledgeable, skilled and whimsical instructor. Bill teaches Integrated Ear, Hand and Foot Reflexology and Self-Help, Pain Control and Stress Reduction with Ear, Hand and Foot Reflexology most years, and sometimes offers an additional feature class. In past years at SRMC, he has instructed World Reflexology, Beginning Ear Reflexology Intensive, Advanced Ear Reflexology, a 5-day Advanced Integrated Ear, Hand and Foot Reflexology and Neuro-Endocrine Disorders and Ear Hand Foot Reflexology and Working with Seniors via Ear Hand Foot Reflexology. In 2018 his featured classes were Integrated Ear, Hand and Foot Reflexology for Musculoskeletal Issues and The Hidden Power of Reflexology for Chemical Dependency. To find out more about Bill and his classes, please visit his website. His extensive reflexology research summary page is available here.
Pam Foster, LMT, CR has over 28 years experience practicing and 22 years teaching in the field of massage/bodywork in Seattle. She has owned successful small businesses in various fields of expertise. Along with her experience, Pam brings her intelligence, humor, and a wealth of practical knowledge and ideas to students in her fun and lively instruction of Business for Reflexologists, Ethics & Reflexology, Tax Tips for Reflexologists, Documentation Parts I & II, Supervised Practice Clinic, teaching core classes with SRMC since 2001.
Since her graduation from SRMC in 2011 Christine Freeland, LMT, CR has been dedicated to continuing her reflexology education, taking classes from teachers in the Puget Sound Area and from around the world. In 2014, Christine earned her Reiki Practitioner certificate from the Reiki Training Program in Seattle and in 2015 she became a certified aromatherapist through Bastyr University. In 2016 Christine graduated from the massage therapy program at Northwest Academy for Healing Arts. She has facilitated the ARCB® Study Session for SRMC since 2014 and has received rave reviews from students taking the ARCB® test. In 2019 she presented her new class, Emotional Toolkit for Reflexologists.
Lisa Hensell, LMT, NBCR®, owner and Director of Education at SRMC since 1999, has been studying and practicing reflexology for 26 years.  In 2018 she received the national Education Award by Reflexology Association of America "In honor of her talent and vision for promoting excellence in reflexology education". Lisa has been involved in professional reflexology organizations since the beginning of her reflexology career. She helped to found Washington Reflexology Association, served on its Board for several years, and has participated in many legislative efforts. She served on the Board of the American Commission for the Accreditation of Reflexology Education and Training (ACARET) for 7 years, culminating in the role of President. Her experiences gave her an understanding of how to set up a comprehensive reflexology program that would prepare students in dynamic ways for their reflexology practice. She has been a member of Washington Reflexology Association, Reflexology Association of America and International Council of Reflexologists for most of her professional life and has attended numerous conferences around the country and the world. Drawing on her years of experience with a busy practice, Lisa enjoys sharing what she knows of reflexology with her clients and students. She is passionate about the power of reflexology to assist physical healing and enhance psychological and spiritual well-being. She infuses her classes with dynamic clinical and holistic approaches. Her love of the science and art of this healing work comes through in her instruction of Introduction to Reflexology, Advanced Reflexology, Parts I & II, The Law of Attraction: Manifesting Your Ideal Reflexology Practice and Hand Reflexology.
Sally Kay, BSc (Hons; UK) is a multi-award winning reflexology practitioner, researcher and provider of specialist training. She is an Expert Adviser to the Federation of Holistic Therapists, Honorary Fellow of the Association of Reflexologists AoR, Fellow of Federation of Holistic Therapists FHT, Honorary Member of National Register of Reflexologists Ireland, Winner of 2012 FHT Excellence in Practice Award, and Winner of 2015 International Council of Reflexologists ICR Research award. Since 2005 she has worked in Private Practice, Hospice and NHS Hospital Cancer Care, and in 2009 was the resident therapist, at internationally renowned holistic holiday retreat. Through clinical practice Sally has developed and researched unique Reflexology Lymph Drainage RLD techniques. Sally has been a guest speaker at many conferences, including the International Council of Reflexologists (ICR) silver jubilee conference where she was presented with a prestigious International Research award. She was a guest speaker at the 2018 Reflexology Association of America conference in Chicago. For more information visit reflexologylymphdrainage. For Seattle Reflexology, in 2016 Sally presented Reflexology Lymph Drainage.
With 30+ years of full time experience in her Copenhagen-based practice, Dorthe Krogsgaard is a reflexology veteran in Denmark. Throughout her career she has been actively involved in raising the profession's standards and documenting its effects. Dorthe has served as chairperson for the Danish Reflexologists Association, FDZ, and was instrumental in establishing FDZ's Research Committee in 1991. International lecturer, past board member and vice-president of the International Council of Reflexologists. She co-teaches (with Peter Lund Frandsen) classes in their Round About series. For more information, please visit touchpoint.
Peter Lund Frandsen studied medical science for 5 years at University of Copenhagen, Denmark. He took a year of modern physics and philosophy in the United States and has spent the last 35 years following the development of energy medicine. Since 1990 he has been studying and practicing complementary therapies, specializing in bioholographic methods such as nerve reflexology and reflexology. He is an international lecturer and teacher, and is co-founder and director of Touchpoint and Institute of Integrated Therapies in Copenhagen, Denmark. For many years Peter has been actively involved with the Danish Reflexologists Association (FDZ), where he coordinates the association's international activities.  International lecturer and author of many articles on various aspects of reflexology, Peter co-teach (with Dorthe Krogsgaard) classes in their Round About series, as well as individually instructing Frontier Biology:  WATER and Energy Anatomy. Visit touchpoint for more information.
 Dr. Jesus Manzanares (Spain) is a Medical Doctor practicing in Barcelona, Spain. He specializes in family medicine, while integrating homeopathy and reflexology with his conventional medicine. His contributions as a pioneer in reflexology research are invaluable to the field of medicine and natural healthcare, elevating the profession of reflexology more solidly into the scientific realm. In an effort to understand and explain certain elements of reflexology (i.e. its neurophysiological basis, a more precise mapping of the organs and optimal protocols), he has documented over 70,000 clinical cases and conducted numerous scientific research studies on reflexology, some of which are available here. He has written multiple scientific papers specific to reflexive organ location and approach. Dr. Manzanares has presented at eight conferences internationally and has taught for schools around the globe. He was a featured speaker at the conference for Reflexology Association of Canada in 2017 and presented at the Reflexology Association of America conference in Chicago in 2018. His cutting edge research has offered a foundation of evidence-based studies to the field of reflexology, increasing the much-needed understanding and acceptance of it in the scientific medical community. In his book, Principles of Reflexology, he diagrams his investigations, charts and protocols and illustrates the specific maps he has developed. To find out more about Dr. Manzanares, please visit his website. In 2016 and 2018 Dr. Manzanares taught Manzanares Reflexologic Method™.
Dr. Ray McClanahan is a podiatrist in Portland, Oregon. In his 19 years as a podiatrist, he has learned that most foot problems can be corrected by restoring natural foot function. His professional goal is to provide quality natural foot health services with an emphasis on sports medicine, preventative and conservative options as well as education on proper footwear. Dr. Ray's practice, Northwest Foot & Ankle, allows him to care for those who find their highest joy when in motion. He is also the inventor of Correct Toes, silicone toe spacers. Through his clinic and the website, Dr. McClanahan treats and educates on a variety of foot conditions—including many running injuries as well as plantar fasciosis, Achilles tendonitis, shin splints, heel spurs, bunions, and others. Dr. Ray is an active runner and athlete. In 1999, he finished 14th in the U.S. National Men's Cross-Country Championships and had a near Olympic Trials qualifying 5,000 meter mark of 13:56 in 2000. He then qualified for the World Duathlon Championships in 2001. He instructed Achieving Natural Foot Health for the first time with SRMC in 2018 and in 2019 instructed Achieving Natural Foot Health + Certification.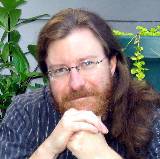 Neil McNeill, CR has had a private reflexology practice since 2006. He holds a Mastery Certification in reflexology from Seattle Reflexology & Massage Center, where he has been a core class instructor since 2007. In addition to reflexology, Neil is an experienced practitioner with Reiki, other subtle energy modalities, and shamanic-based spiritual guidance services. Neil is a respected scholar and educator in the fields of parapsychology, consciousness research and paranormal experience. The classes he teaches with SRMC include Introduction to Reflexology, Hand Reflexology, Elder Care & Reflexology, Energy Awareness & Reflexology, Documentation, and Supervised Practice Clinic.
Nico Pauly (Belgium) has more than 40 years of experience in physiotherapy. He is an expert in physical therapy, manual neurotherapy, manual therapy, neuro-dynamics, and cranio-sacral therapy as well as reflex zone therapy. Nico is responsible for the development of the science-based concept behind Manual Neurotherapy and Nerve Reflexology (MNT-NR). He translated the current understanding of pain physiology into practical clinical reasoning and transformed it into an instrument for treatment. Along with Griet Rondel and Norbert Gosch, Nico co-founded MNT-NR International, which is responsible for developing information about and spreading the techniques of Manual Neurotherapy and Nerve Reflexology through classes, assisting Manual Neurotherapists and Nerve Reflexologists, and the development of qualified tutors. Nico currently serves as a senior tutor at MNT-NR and is a member of International Association for the Study of Pain (IASP). Together in 2018 Nico Pauly and Griet Rondel taught The Stress Response:  A Sympathetic Nervous System, Hormonal and Immune Challenge.
Sue Ricks (UK) is the originator the Gentle Touch™ Reflexology. Sue runs Sue Ricks (online) Academy plus her Clinic & School of Complementary Therapies in the UK and practices and teaches extensively around the world. Sue has written books, produced DVDs, designed charts and produced other items to help people learn more easily and to provide helpful information. She is an honorary member of the Association of Reflexologists (AoR, HMAR). She is a member of the Federation of Holistic Therapists (FHT) and a business member of Reflexology Association of America. Her educational qualifications include:
Diploma in Reflexology
Diploma in Feng Shui
Practicing Diploma in Ear Candling
Licensed Neuro Linguistic Programming (NLP)
Licensed NLP Master Practitioner
Reiki Master /Teacher
Emotional Freedom Technique Practitioner
PolyContrast Interference Photography (PIP) Approved
New Energy Vision (NEV) practitioner.
Electro Crystal Therapy Practitioner
Practitioner of Meridian and Energy Therapies
Sue enjoys helping people to be the best that they can be, and has witnessed some real changes in people and marvels at what is possible. Her first introduction to the healing arts happened when her son was born and she discovered how working on his feet could help him. Since then she has become a massive advocate of Complementary Therapies to help people of all ages in numerous situations. Sue has worked in clinics, hospices and hospitals including NICUs. Since 1986 she has been developing her knowledge and awareness of the types of things that really make a difference. She has worked with thousands of people in her clinic. In 2020 Sue teaches Gentle Touch™ Reflexology.
Griet Rondel (Belgium) is a proficient practitioner of physiotherapy, manual neurotherapy, neuro-dynamics, breathing techniques, and eastern meridian diagnostics. She specializes in the relationships between organs, emotions and brain centers. Along with Nico Pauly and Norbert Gosch, Griet co-founded MNT-NR International, which is responsible for developing information and spreading the techniques of Manual Neurotherapy and Nerve Reflexology through classes, assisting Manual Neurotherapists and Nerve Reflexologists, and the development of qualified tutors. She currently serves as a senior tutor at MNT-NR. In 2019 Griet Rondel taught Nerve Reflexology:  the Brain, the Organs and Emotion.
Sharon Stathis is a registered nurse, international educator, author and holistic health practitioner based in Brisbane, Australia. She is co-director of Feel-good Health Services with her psychologist husband Richard Rigby. Sharon began her reflexology training in 1989 and has studied under many leading reflexology instructors from around the world. She opened the first reflexology college in Australia to receive government accreditation. Sharon created the concept of Ayurvedic Reflexology in 2003 and has won international acclaim for her presentation of this work at seminars and conferences in 17 countries. She is a Charter member of the International Council of Reflexologists (ICR) and received ICR's Ollie Bailey Service award in 2007 for her contribution to Reflexology. Sharon is a Life Member of the Reflexology Association of Australia and is a member of the Australian Traditional Medicine Society. She is in the process of writing three books: Ayuredic Reflexology for the Feet, Ayurvedic Reflexology for the Hands and To Cancer with Love. To find out more about Sharon, please visit her website. In 2019 Sharon taught Ayurvedic Reflexology:  SMART 1 and SMART 2.